DENTAL SERVICES
AVAILABLE AT THE EL RITO CLINIC LOCATION
dental services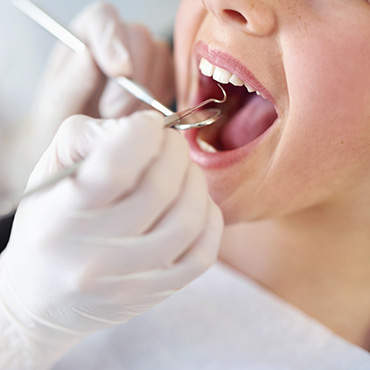 Dental Exams and Cleanings
During a dental exam, the dentist or hygienist will clean your teeth and check for cavities and gum disease. The dentist or hygienist will also evaluate your risk of developing other oral health problems, as well as check your face, neck and mouth for abnormalities. A dental exam might also include dental X-rays (radiographs) or other diagnostic procedures.
During a dental exam, the dentist or hygienist will likely discuss your diet and oral hygiene habits and might demonstrate proper brushing and flossing techniques. Other topics for discussion might include lifestyle factors that can affect oral health and possible cosmetic improvements to your teeth.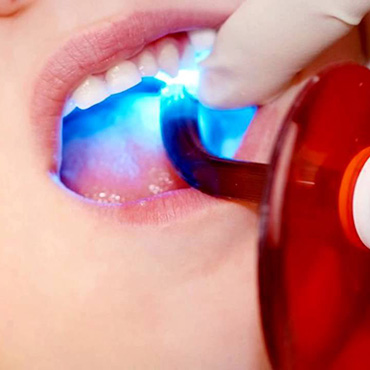 Preventative Care
The most important prevention technique is brushing and flossing at least twice a day (or after every meal) to remove dental plaque, a film-like coating that forms on your teeth. If not removed, plaque can build up and produce dental tartar, a hardened, sticky substance with acid-producing bacteria that cause tooth decay and lead to gum disease.
Fluoride strengthens teeth and prevents tooth decay. Fluoride treatments are provided in our dental office, and our dentists recommend using fluoride toothpastes and mouth rinses at home.
Sealants are thin composite coatings placed on the chewing surfaces of back permanent teeth to protect your child from tooth decay.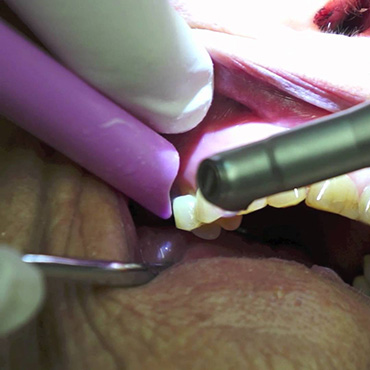 Restorative Care
Restorative dentistry is the prevention and treatment of diseases of the teeth in order to restore or bring them back to their best health. Restorative dentistry also includes the repair or replacement of damaged or defective teeth.
Fillings are the most common type of dental restoration. Teeth can be filled with gold, silver amalgam, or tooth-colored plastic materials called composite resin fillings.
Crowns are a tooth-shaped "cap" that is placed over a tooth to restore its shape and size, strength, appearance, to hold a bridge in place or cover a dental implant.
Bridges are false teeth that are designed to "bridge" the gap created by one or more missing teeth. Bridges can be anchored on either side by crowns and cemented permanently into place.
A root canal is a treatment used to repair and save a tooth that is badly decayed or becomes infected.
meet our dental providers